Top Recipes to Homebrew the Most Iconic Hazy IPAs Ever
I have an obsession with trying as many craft beers from different breweries as possible. My vacations are filled with constant checking of Untappd maps to find local breweries no matter where I'm at.
I am also a home brewer and I'm infatuated with trying to clone some of the most popular beers I've tried during my travels. I enjoy learning how the experts do it and how they use different techniques and ingredient combinations to formulate the perfect beer. These guys (and gals) are experts at the top of their fields, and I want to learn from them.
Here I've found twelve clone recipes of the most iconic hazy New England-style IPAs around. So far I've personally brewed the "All Together IPA" a couple of times as well as the Juicy Bits IPA, but I plan on trying them all at some point.
Read More: Beer Style Guidelines for "Juicy" IPAs
Let me know in the comments which ones you've tried (either commercially or homebrew).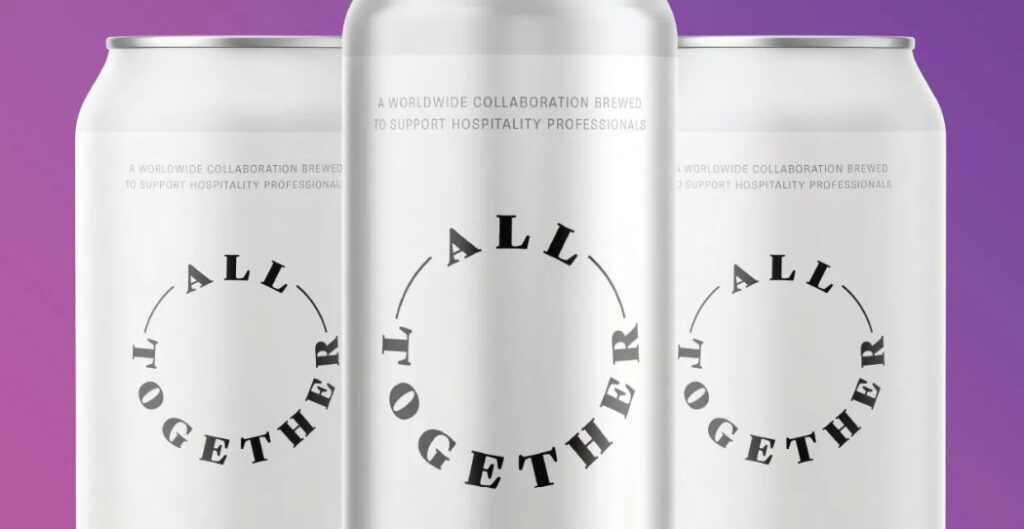 Location: Brooklyn, NY
More Information: Uptappd Review
ABV: 6.5%
Hops: Citra, Mosaic, Simcoe and Cascade
Yeast: Wyeast London Ale III (WY1318)
In 2020, Other Half put out this recipe as a collaboration between them, Stout Collective and Craftpeak to support the enormous amount of hospitality workers laid off during the COVID pandemic. They provide both a West Coast and a Hazy version of the recipe, and it was intentionally kept simple so that every brewer could do it. Over 500 breweries worldwide have made this beer, and with this recipe, you can too.
While this isn't one of Other Half's most popular brews, it's very similar. I've drank a lot of OH beers in my life, and when I made this beer, it immediately rang a bell for me.
---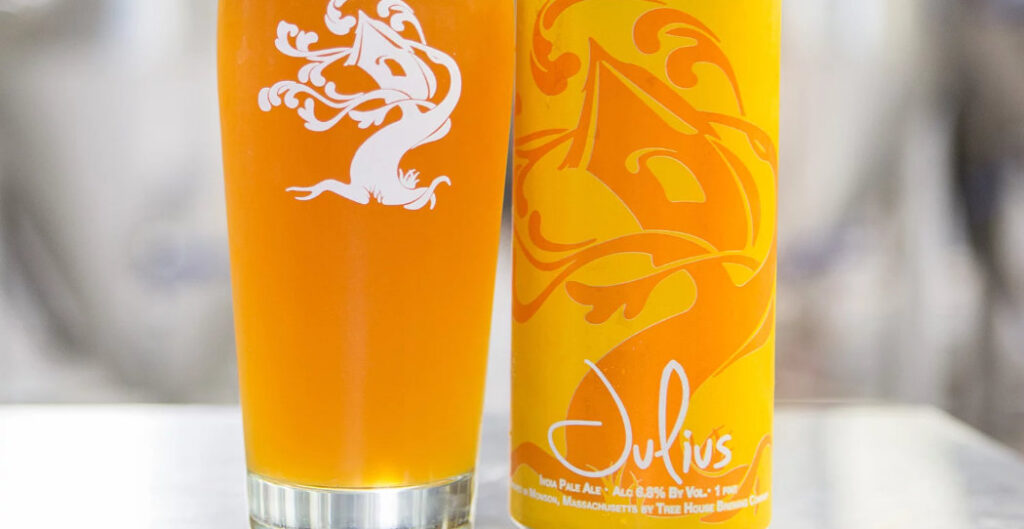 Location: Charlton, MA
More Information: Uptappd Review • Official Page
ABV: 6.8%
Hops: Warrior, Apollo, Citra
Yeast: Fermentis SafAle S-04
Julius is Treehouse's flagship American IPA and is a bright, juicy beer filled with flavors and aromas of mango, peach, passion fruit, and a mélange of citrus juice. It has a soft, pillowy mouthfeel and rounded bitterness.
Marshall at Trinity Brewers says that this recipe took him a whole year to put together. He does use a mix of three different yeasts in his version, but if you want to keep it simple, just use S-04 (92% of his "yeast blend" is this).
BYO also created their version of Julius, but it uses the standard trio of Mosaic, Simcoe and Citra combined with WY1318 yeast. It is a pretty standard recipe, but I wanted to link to it here as well in case someone wanted to try that one instead.
---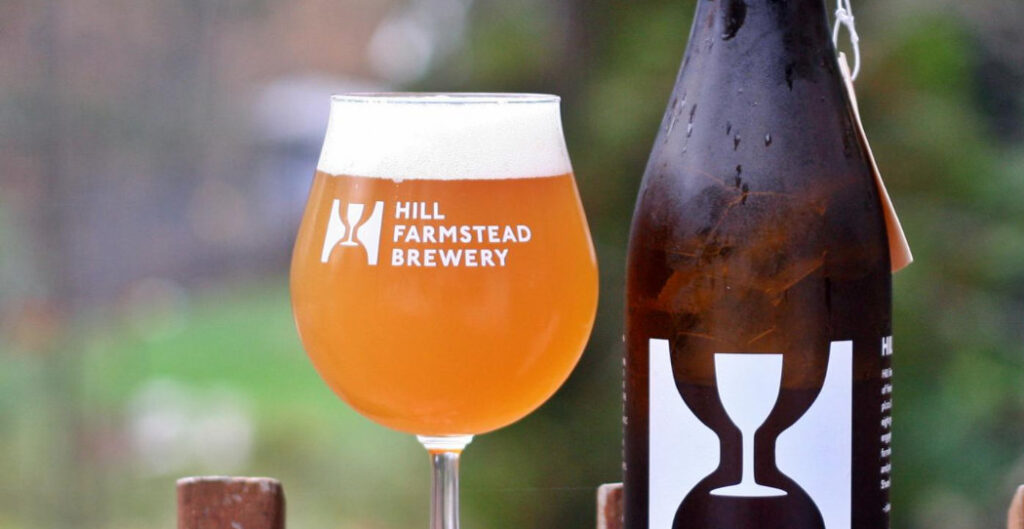 Location: Greensboro Bend, VT
More Information: Uptappd Review • Official Page
ABV: 5.2%
Hops: Warrior, Centennial, Chinook, Columbus, Simcoe
Yeast: Wyeast London Ale III (WY1318)
Shaun Hill created this American Pale Ale and named it after his grandfather. It is crafted from American malted barley, a plethora of American hops, their house ale yeast and water from their family farm's well. It is unfiltered and moderately dry hopped. Edward is an aromatic and flowery Pale Ale, with hints of citrus and pine.
---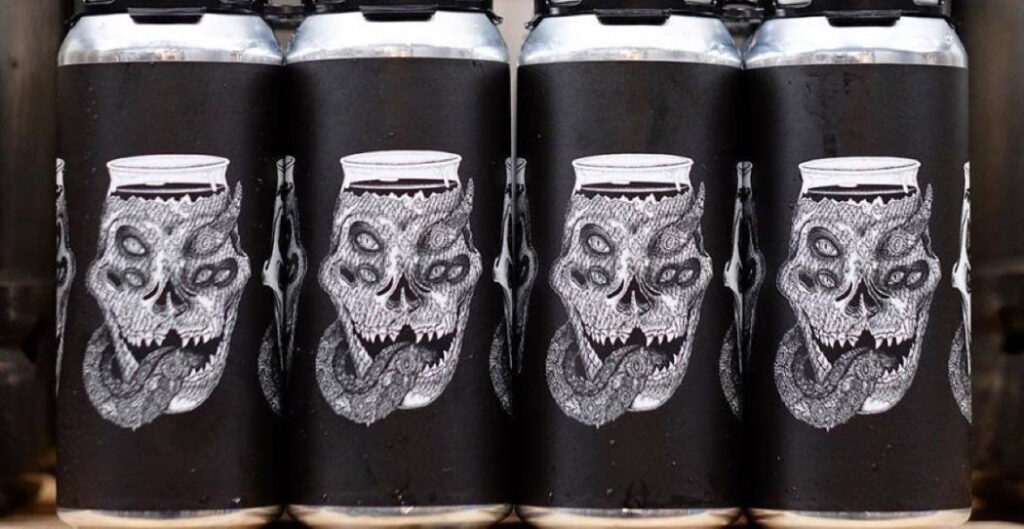 Location: Ardmore (Philadelphia), PA
More Information: Uptappd Review • Official Page
ABV: 7%
Hops: CTZ, Amarillo, Simcoe, Centennial
Yeast: Wyeast London Ale III (WY1318)
Alien Church is Tired Hand's most famous IPA. In collaboration with Anchorage Brewing, Brewed this pillowy Oat IPA is intensely hopped and dry hopped with the juiciest American hop varietals. This hazy IPA is bursting with flavors ranging from kiwi smoothie, strawberry candies, blueberry jelly, ruby red grapefruit, bright orange zest, musky tropical fruits, and drippy pineapple.
Bison Brew updated their recipe from the original that was published with Citra and Chinook hops instead of Amarillo and Simcoe and a slightly expanded grain bill. While I doubt any of these changes made a huge impact, the two recipes should give you plenty to work off of to create your own Alien Church brew.
---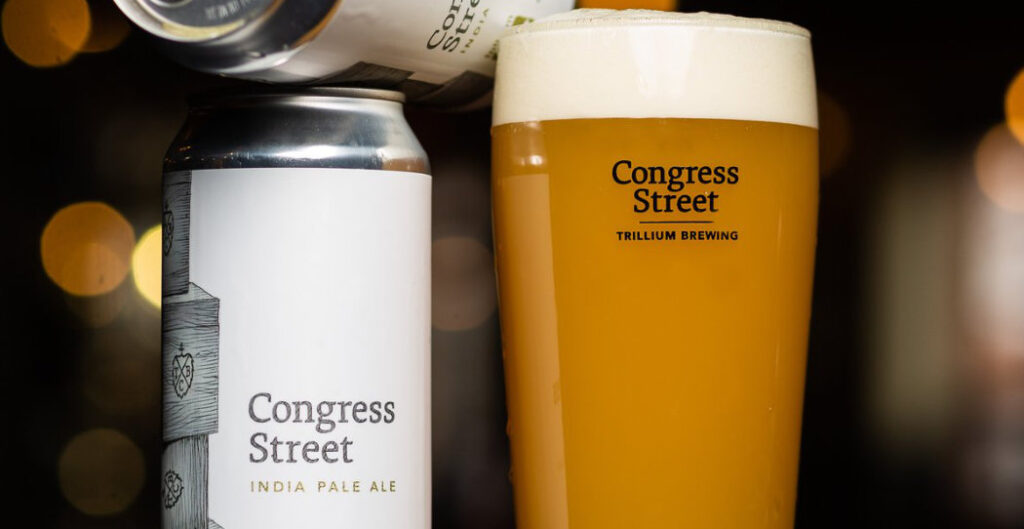 Location: Boston, MA
More Information: Uptappd Review • Official Page
ABV: 7.2%
Hops: Galaxy, Columbus
Yeast: Wyeast – British Ale 1098
Trillium's flagship American IPA highlights the distinctively aromatic Australian Galaxy hop. The nose bursts with pine, citrus rind, melon and pineapple. Pronounced flavors of peach, clementine, and tropical fruits are accentuated with moderate bitterness and balanced by a light, biscuity malt character. Columbus hops are used as the bittering hop charge for all of Trillium's "street" IPAs.
A large Reddit discussion on this recipe was had here. They talk a lot about the different yeasts that are available to use with this recipe. Try them all and see for yourself which one you prefer.
---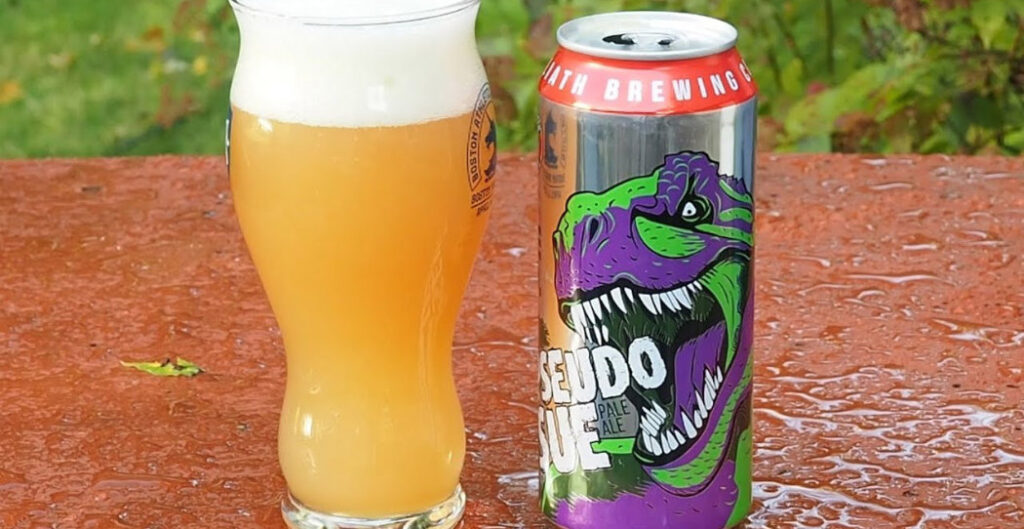 Location: Decorah, IA
More Information: Uptappd Review • Official Page
ABV: 5.8%
Hops: Citra
Yeast: White Labs Dry English Ale (WLP007)
This single-hop pale ale showcases the Citra hop for a well-balanced beer that is delicate in body with a mild bitterness in the finish. She roars with ferocious aromas of grapefruit, citrus, mango and evergreen. Pseudo Sue's unique taste is clean and bright with just enough bite!
While Pseudo Sue is their most popular beer, my personal favorite is King Sue. I'd love to find a clone for that one, but alas – King's little sister will have to do for now.
---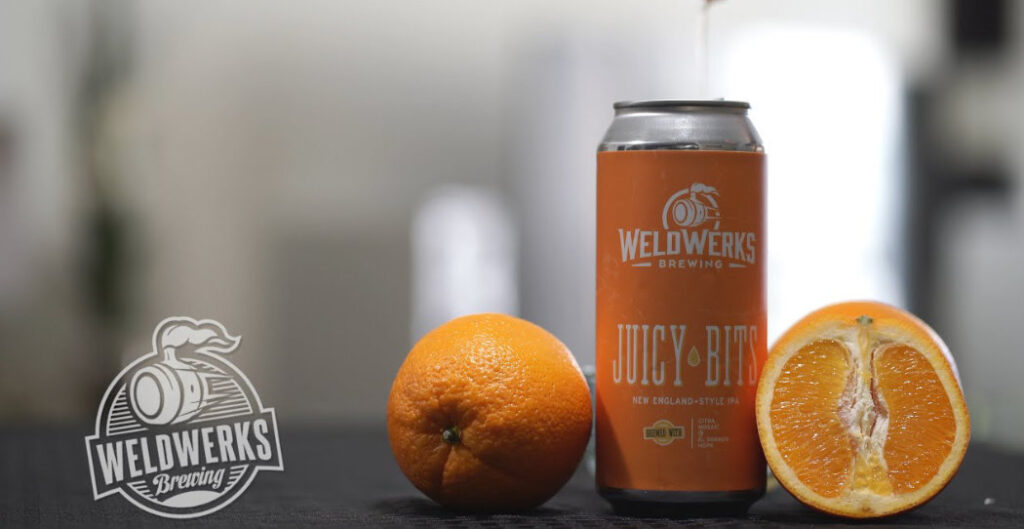 Location: Greeley, CO
More Information: Uptappd Review
ABV: 6.7%
Hops: Mosaic, El Dorado, Citra
Yeast: Wyeast London Ale III (WY1318)
Weldwerks Brewing is located outside of Fort Collins in Greeley, Colorado, and over the last few years have really made a name for themselves. I first tried this beer through a Tavour delivery, and I was instantly hooked. It has a softer, creamier mouthfeel thanks to the adjusted water chemistry, higher protein malts, and lower attenuation. The end result is a beer reminiscent of citrus juice with extra pulp, thus the name Juicy Bits.
---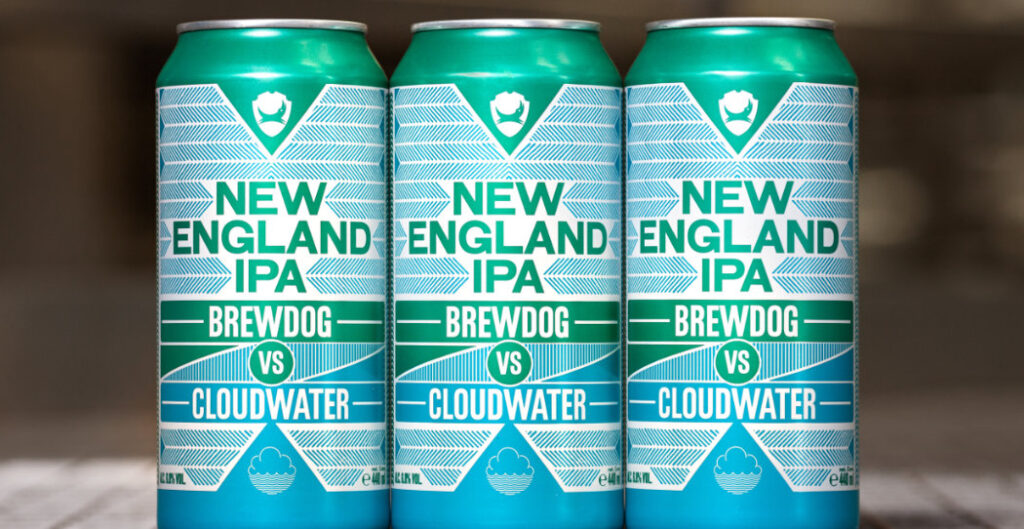 Location: Manchester, UK + Ellon, Scotland & Columbus, OH
More Information: Uptappd Review • Official Page
ABV: 6.8%
Hops: Mosaic, Citra
Yeast: Vermont Ale (WLP4000)
This beer is a collaboration between two titans from across the pond in BrewDog and Cloudwater. This beer is a 6.8% Vermont-style IPA, hopped with Mosaic in the whirlpool only. Without any big-hitting additions of hops in the boil, the flavor is added by heavily dry-hopping the brew with Citra and Mosaic. Topping out with about 35 IBU, oats are used to deliver the trademark smooth mouthfeel.
Brew dog is famous for open sourcing all their recipes, and this one is no different. It is a super simple recipe with only three grains and two hops.
---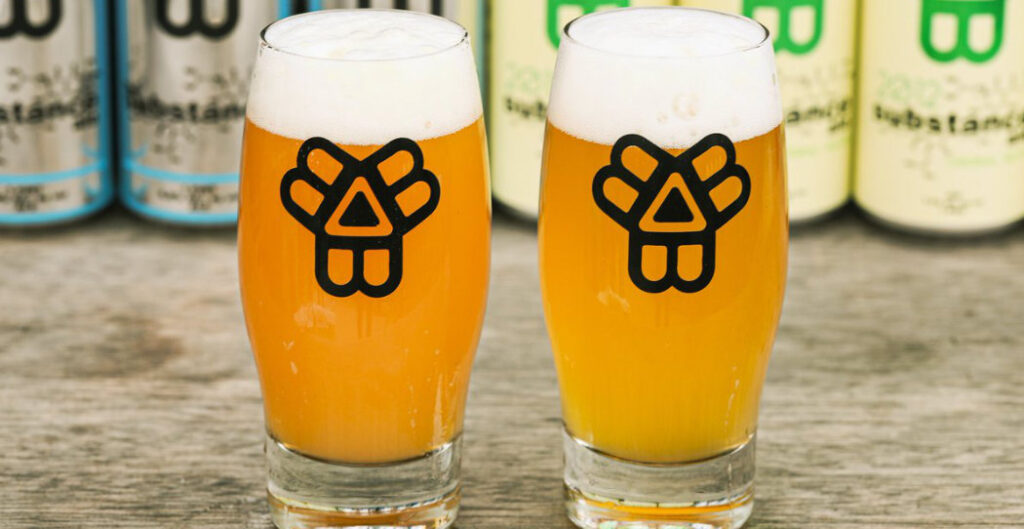 Location: Portland, ME
More Information: Uptappd Review • Official Page
ABV: 6.6%
Hops: Nugget, Summit, Centennial, Chinook, Falconer's Flight
Yeast: Wyeast Private Collection West Coast IPA (WY1217)
This hazy beer was originally published by the Bissell Brothers and The American Homebrewers Association all the way back in 2019 (feels like years ago at this point). They since seem to have swapped out Summit with Apollo and Nugget with Eureka in their current commercial version. If you click on those links, you'll be taken to our hop comparison tool to see how similar the swapped hops really are.
Anyway, this beer is Bissell Brothers flagship IPA and you can now make it yourself at home. If you are feeling a bit lazy, you can always just buy the clone recipe from their local Maine LHBS.
---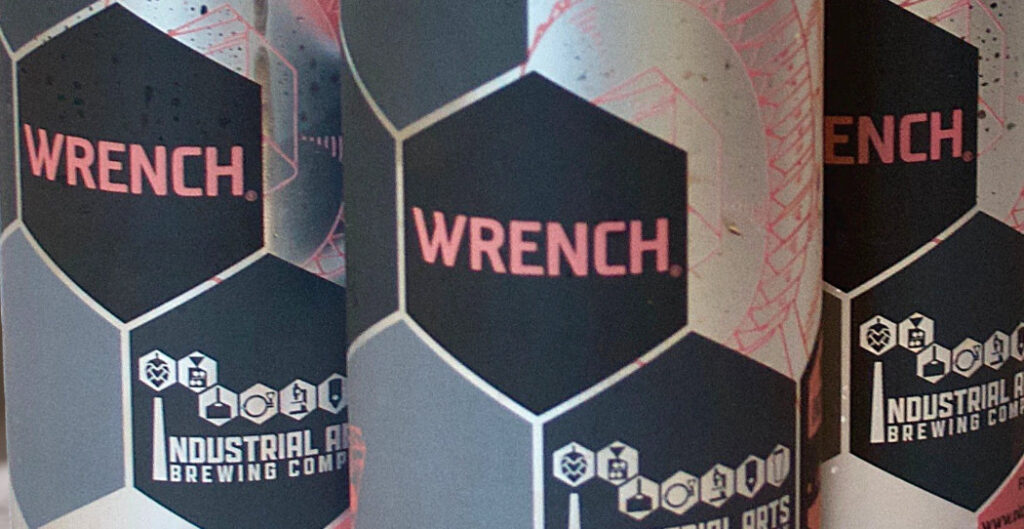 Location: Garnerville, NY
More Information: Uptappd Review • Official Page
ABV: 7.1%
Hops: Citra, Cascade, Mosaic
Yeast: They suggest a "low-flocculating english ale yeast", so we'd go with Wyeast London Ale III (WY1318)
Wrench is a pithy explosion of aroma and flavor, extremely hazy, and loaded with Mosaic and Citra to the point of ultimate stickiness.
If you have a spare $30 and want to learn from Industrial Arts Brewing Founder Jeff O'Neil on how to brew "Wrench", Craft Beer and Brewing Magazine has a lesson for you.
---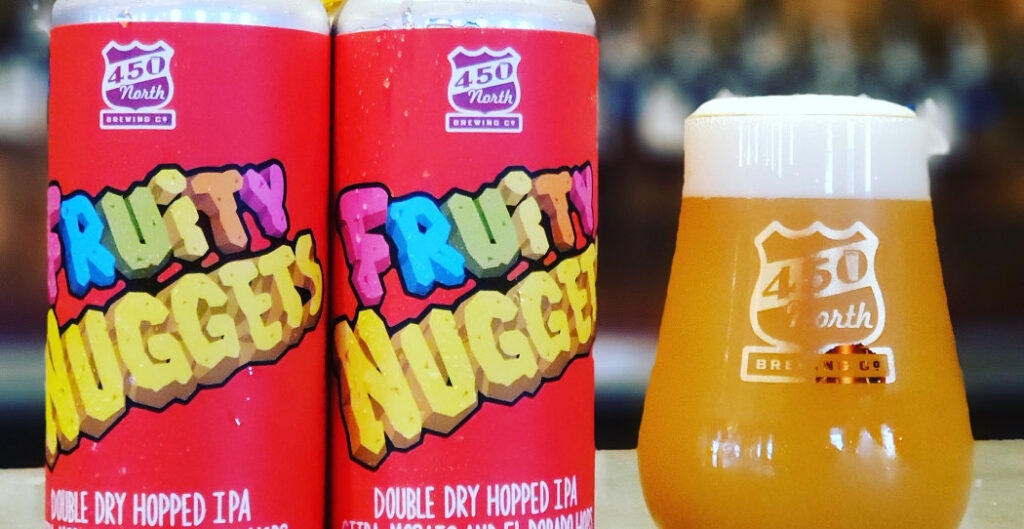 Location: Columbus, IN
More Information: Uptappd Review
ABV: 7.2%
Hops: Mosaic, El Dorado, Citra
Yeast: White Labs WLP066 London Fog
This double dry hopped (DDH) New England style IPA is 450 North's most popular beer and they shared their recipe with Craft Beer and Brewing last year. This sticky juicy beer has notes of guava, apricot, mango, pine resin, and grapefruit. The head brewer throws in some tips at the bottom of the recipe to make it as perfect as they do.
---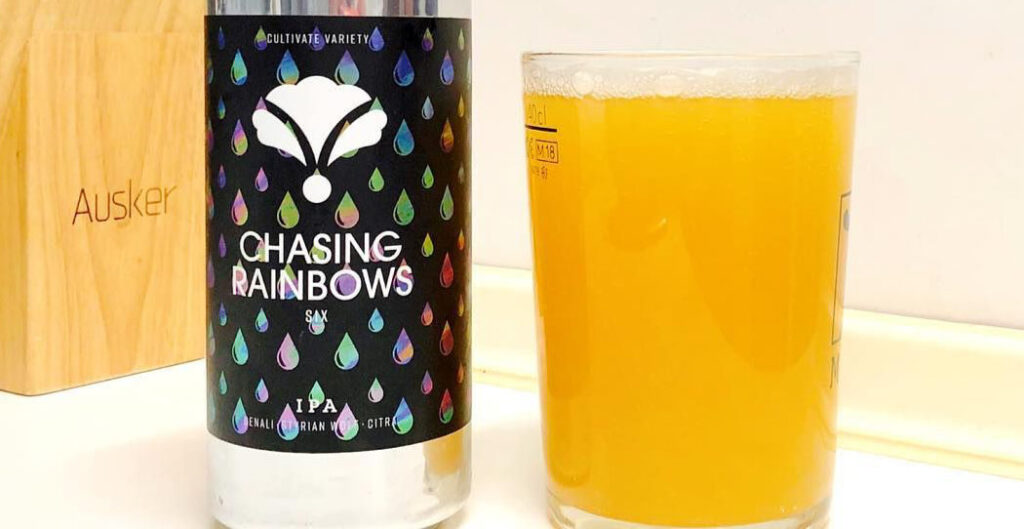 Location: Nashville, TN
More Information: Uptappd Review • Official Page
ABV: 5.8%
Hops: Mosaic, Simcoe, Galaxy, Motueka
Yeast: Wyeast 1968 London ESB
Chasing Rainbows is Bearded Iris's rotating hop series. They regularly change up the hop combinations, but the recipe they shared with Craft Beer and Brewing uses some of the most common IPA hops plus Motueka.