Ingredients Master List: Other Half – Brooklyn, NY
This is the next article in our series Ingredients Master List (IML). This new series of posts will explore the ingredients within some of the most popular brews at some of the most popular breweries. While these may not be full-blown recipes, but they should create a good base for any homebrewer that wants to attempt to clone their favorite commercial beer.
This week I chose Other Half from Brooklyn, NY. I visited their update Rochester, NY taproom late last year, and they lived up to all expectations I had. Their IPAs were unique and unlike any others I've had – the hallmark qualities of a brewery that people flock to.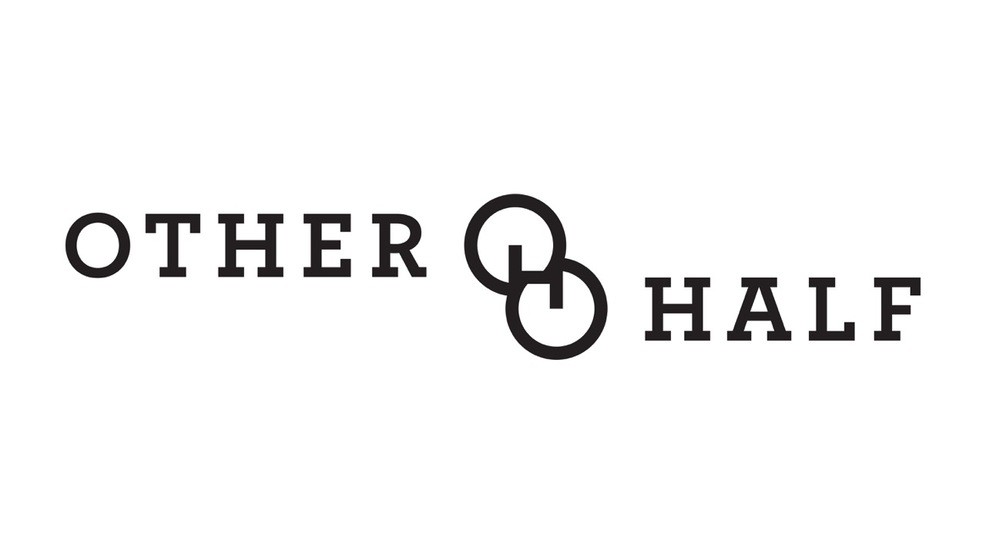 Brewery: Other Half
Location: 191 Centre Street, Brooklyn, NY 11231
6621 State Route 5 and 20, Bloomfield, NY 14469
Founded: 2014
All data shown here has been compiled from Untapped, Beer Advocate and RateBeer profiles, Facebook & Instagram postings and various interviews done by the brewery's owners.
Recipe Synopsis
Other Half is pretty tight with their ingredients list (as they should be), but since they've done a lot of collaborations with other breweries that have shared their recipes, we can attempt to glean some information from them.
A Double Red Chroma was degassed and came in at 1.020 final gravity.
London Ale III fermented at 72° F is the consensus in this HomeBrewTalk thread. London Ale III was also mentioned in their All Together recipe.
Lactose sugar is used quite often in Other Half IPAs to add smoothness and mouthfeel.
When Double Dry Hopping (DDH), Other Half uses Lupulin powder on dry hop #2. Sam Richardson, brewmaster and co-founder confirms it:

"For me and everyone I talk to who's used it, we think it's a less stable product. A beer hopped with 100 percent powder, the aromas and flavors drop off quicker than with pellets. So we like to use a mix of pellets and powder. Pellets keep the hop compounds in suspension longer, so the aromas and flavors stay longer. And they have different flavor profiles. Powder gives you a cleaner, smoother flavor and a real brightness. It takes beers that are already nice and hoppy and adds a really bright layer to it."

50% of oats in the grain bill was used with a collaboration and mentioned on a taplist. This appears to be a common theme in their grain bills. In order to use this much oats, malted oats would have to be at least 30-50%.
Some beers on their site offer up basic ingredients, which is searchable.
---
Green City (American IPA)
ABV: 7%
Specialty Additions: Oats
Hops: Citra, Centennial, Simcoe
All Together (American IPA)
In early 2020, Other Half released the All Together recipe in support of front-line workers during the Covid outbreak. This recipe was brewed by hundreds of breweries across the US as a result.
ABV: 6.2%
IBU: 47 (NEIPA), 57 (West Coast)
Grains: 2-row
Specialty Additions: Flaked Oats, Carapils
Hops: Columbus for bittering, Mosaic, Simcoe, Citra
Yeast: London Ale III (NEIPA version), Chico (West Coast IPA version)
Water: 2:1 Chloride to Calcium Sulfate ration
Mash Temp: 154° F
Chroma (American IPA)
Other Half has a Double Chroma (8.2%), Triple Chroma (10%) and DDH versions available as well. The "Chroma" series of beers all use a single type of hop. The DDH style uses Cryo versions of the hops.
ABV: 6.3%
Grains: Pilsner
Specialty Additions: Oats
Hops: Citra, Mosaic, Galaxy, Nelson Sauvin, Simcoe, Cashmere, Motueka, Strata
Daydream (American IPA)
Other Half has Double (8.5%), Triple (10.5%) and DDH styles of the Daydream series of American IPAs. The Double Dry Hopped style uses lupulin/cryo powder. Most styles within this series use a single type of hop.
ABV: 6%
Specialty Additions: Oats (possibly 50% of grist), Oat Malt, Wheat, Lactose Sugar
Hops: Citra, Motueka, Wai-iti, Mosaic, Galaxy, Simcoe, Nelson Sauvin, El Dorado, Amarillo, Idaho 7, among others. There are a ton of variations of this beer with a mix of hops.
Tremendous Ideas (Double IPA)
This collaboration with UK-based Cloudwater Brew Co may give some insight with how OH makes their beers. Cloud water mentions they "used almost 50% oats in the grist for a massive body, co-fermented with American and Manchester yeasts".
Grains: Golden Promise
Specialty Additions: Malted Oats, Dextrose, Monohydrate
Aroma Hops: Citra, Huell Melon, Vic Secret
Bittering Hop: Pilgrim Alpha
Green Diamonds (Double IPA)
ABV: 9.1%
IBU: 100
Grains: Golden Promise
Hops: Galaxy
Hop Showers (American IPA)
ABV: 7.4%
IBU: 70
Hops: Citra, Amarillo, Ahtanum
All Green Everything (Double IPA)
This is the beer that started the All ___ Everything series. This series of beers are sometimes single variety hopped beers that are also in DDH, Small (4.8%) and Triple (10.5%) styles. DDH styles use Cryo versions of hops.
ABV: 8.5%
Specialty Additions: Oats, Wheat
Hops: Amarillo, Citra, Mosaic, Motueka
Veridian Oat Cream IPA (American IPA)
There are a lot of variations of IPAs with "Cream" in the name, so we just picked the version that we could find the most information on. All cream IPAs are billed as an "Oat Cream IPA" and have various hops included.
ABV: 6.8%
Grains: 2-row, 50% Oats
Specialty Additions: Lactose Sugar
Hops: Mosaic Cryo, Citra, Motueka, Galaxy
Mylar Bags (Double IPA)
As with many Other Half beers, there are DDH, Triple, mixes with the "Daydream" series… so many variations.
ABV: 8.8%
Hops: Amarillo, Galazy, Citra, Mosaic, El Dorado and Citra + Mosaic Lupulin powders
Stacks on Stacks (Double IPA)
The DDH version uses lupulin powder.
ABV: 8.5%
IBU: 80
Hops: Citra, Mosaic, El Dorado
Broccoli (Imperial IPA)
The "Cheddar and Broccoli" version adds Equinox, Kohatu and Wai-ti hops.
ABV: 7.9%
Specialty Additions: Oats, Wheat
Hops: Cascade, Hallertau Blanc, Mosaic, Simcoe
Cabbage (Imperial IPA)
A sister of "Broccoli", Cabbage uses the same grain bill, but with a different mix of hops.
ABV: 7.9%
Specialty Additions: Oats, Wheat
Hops: Vic Secret, Simcoe, Mosaic, Motueka