Ingredients Master List: Masthead Brewing – Cleveland, OH
This is the next article in our series Ingredients Master List (IML). This new series of posts will explore the ingredients within some of the most popular brews at some of the most popular breweries. While these may not be full-blown recipes, but they should create a good base for any homebrewer that wants to attempt to clone their favorite commercial beer.
Today I wanted to take a look at Masthead Brewing located in downtown Cleveland, OH. I've taken the 3 hour trip northwest to Cleveland from my home in Pittsburgh a few times in the last couple years. Every single time I make the trip, I make sure to stop at Masthead. I have never been disappointed with their beer, and I even tried on one occasion to (unsuccessfully) duplicate their Cashmere Vice hazy IPA.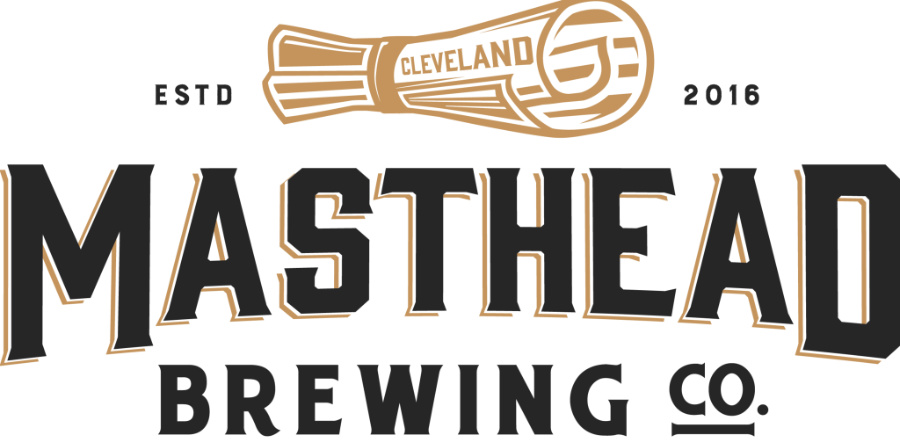 Brewery: Masthead Brewing
Location: 1261 Superior Avenue, Cleveland, OH 44114
Founded: 2017
All data shown here has been compiled from Untapped, Beer Advocate and RateBeer profiles, Facebook & Instagram postings and various interviews done by the brewery's owners.
Recipe Synopsis
Masthead keeps their ingredients list so close to the vest that I couldn't even find a single mention of any grain they've ever used. The only grain data I was able to dig up was on a collaboration they did with Rhinegeist where the grains were listed and literally no where else.
Except for the single hop 'Vice' beers, they are also pretty secretive on the different hops they use in many of their brews. Masthead instead opts for creative language to market their beer instead of relying on the names of popular hops to do it for them.
Take for instance their One Trick Pony NEIPA. The description they've conjured up is "Consider yourself lucky that you are holding one of our New England IPAs, because it's the only style that we can brew. We scared up some of the choicest New Zealand and Australian hops available for this beer." Now that sounds like a tasty brew – but for as what is in it – no one really knows.
Masthead is by far the most secretive brewery I've researched to date. However, just to be clear here, they are totally within their rights to keep its ingredients and hops secretive. All breweries operate differently and there is nothing wrong with Masthead's approach.
---
Vice (American IPA)
The 'Vice' series of New England IPAs make use of a single hop on top of a pillowy beer that also comes in a Double (8.1%) version.
ABV: 6.9%
IBU: 24
Hops: There are lots of single hop varieties of this beer: Simcoe, Denali, Cashmere, Nelson Sauvin, Idaho 7, Centennial, Amarillo, Citra, Mosaic

IPA (American IPA)
ABV: 6.8%
IBU: 70
Hops: Simcoe, Mosaic
Extra! Extra! (Double IPA)
There is also a DDH version of Extra! Extra! that uses Cryo hops in addition to the pellet versions.
ABV: 8%
Hops: Citra, Mosaic
One Trick Pony (American IPA)
ABV: 6.9%
Hops: Galaxy, Vic Secret
Space Vibes (West Coast IPA)
This is a collaboration with their southern neighbor Rhinegeist in Cincinnati.
ABV: 8.5%
IBU: 58
Grains: 2-Row
Specialty Additions: White Wheat, Dextrose
Hops: Strata, Simcoe, Columbus, Citra
Travel Weather (Triple IPA)
This is a collaboration with the new Streetside Brewery also located in Cincinnati.
ABV: 9%
Hops: Citra, Mosaic, Nelson Sauvin
Tire Swing (Pale Ale)
ABV: 5.5%
Hops: Unknown