Top 10 Breweries in Pittsburgh, PA in 2023
This article was originally written back in 2020 and only focused on breweries that had hazy New England IPAs. Today we revisit this old post and focus more on the overall quality of beer. I'm especially excited about this one, as we are covering my home city – the city of Pittsburgh, PA.
Year after year, Pennsylvania has consistently been at the top or near the top of the list of states that produce the most commercial beer in the United States. Both Pittsburgh and Philly have their fantastic breweries, some of which just have popped up in the last year or so.
10. ShuBrew (Zelienople, PA)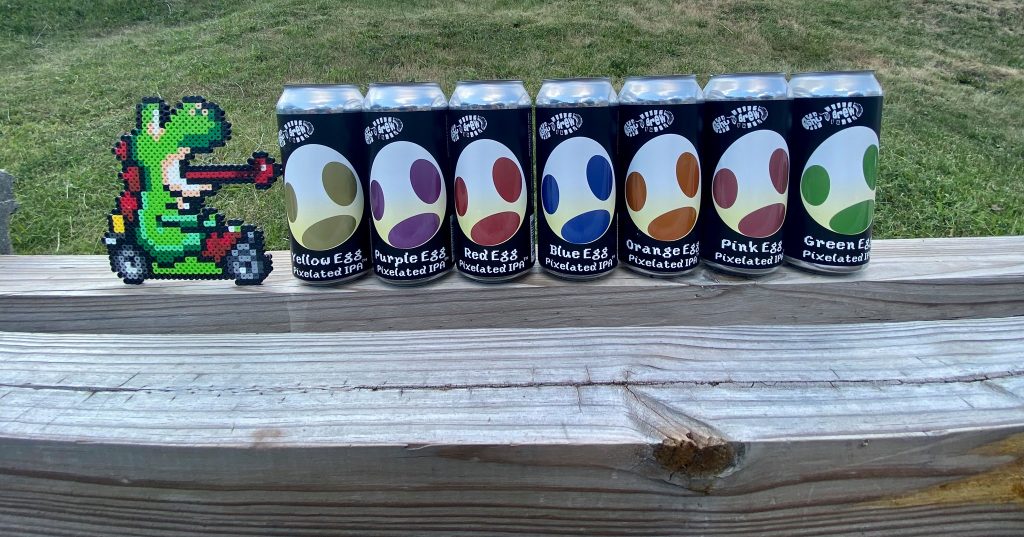 ShuBrew is located just north of Cranberry Township in a quaint town called Zelienople. Zach has created a really, really unique taste for their "Pixelated" and "Egg" series of New England IPAs. I still cannot pin down what that flavor is, but I know I want more of it. They are slightly more bitter than the typical smoother low-IBU NEIPA, but it works. Every time I am there, I end up walking out with as many 4-packs as I can handle.
9. Eleventh Hour Brewing (Pittsburgh, PA)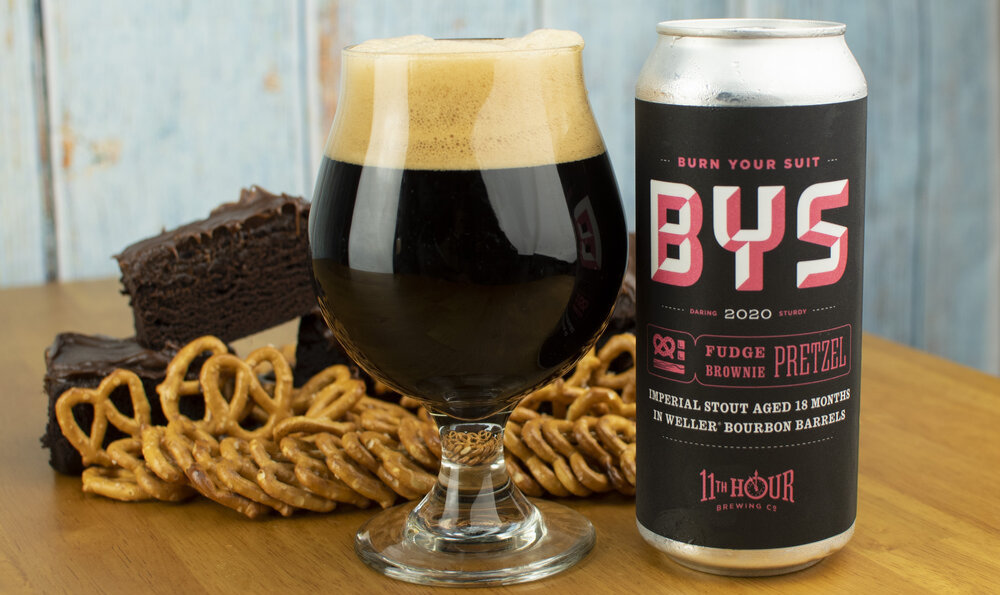 Eleventh Hour Brewing has such a wide range of brews that just about everyone will find something they love. The beer is unique yet approachable, and they always have a ton of cans available. They have a nice but small taproom, and they don't serve food—however, they do have food trucks on site most of the time.
8. Union Brothers Brewing (Harmony, PA)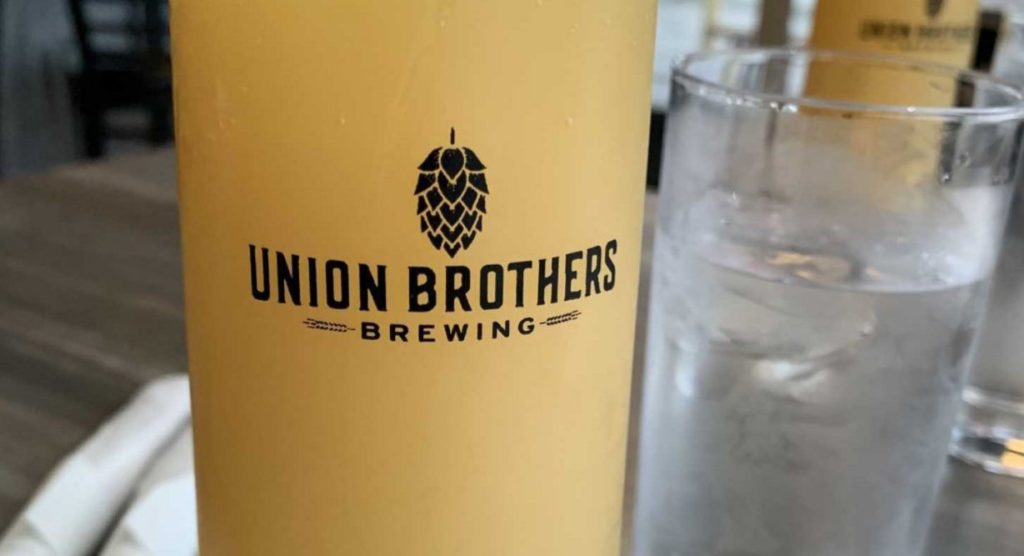 Union Brothers Brewing in Harmony is about 40 minutes north of downtown. However, their outdoor space is completely worth it if you're searching for a place to visit on a nice day.
Their hazy IPAs are what they're known for, but between their West Coast IPAs and sours, there is almost nothing I haven't loved. Their restaurant churns out some seriously fantastic food as well.
Their place now (Jan 2023) is a bit small, but by the end of the year they are moving into a new building that should triple their space available… which will be very welcomed by their regular visitors.
7. Stick City (Mars, PA)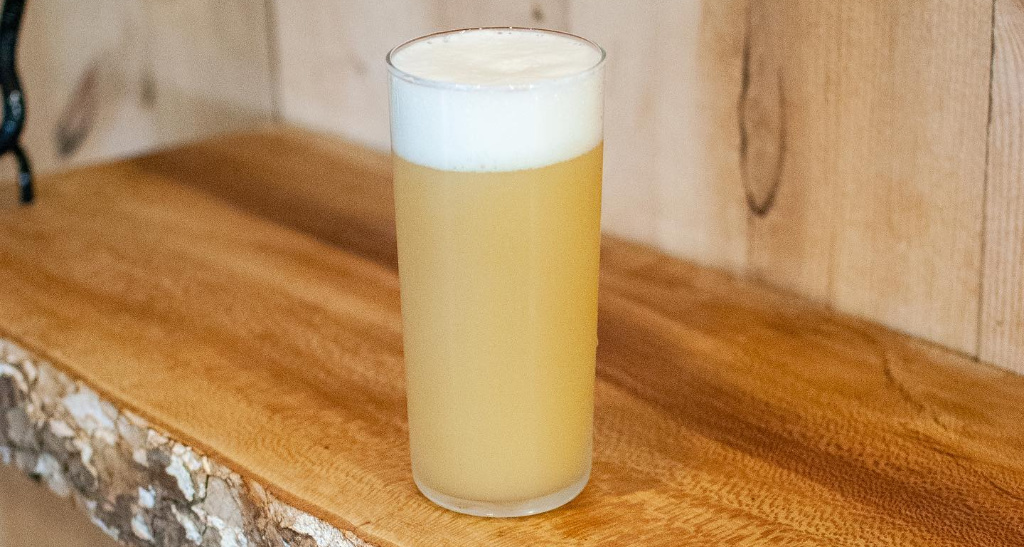 Stick City in Mars is well known in the area for their hazy, straw-colored IPAs. They have a good rotation on their "Dry Fly" series of hazy pale ales, so you'll likely always come across one of those if you stop by. A good bit of their beers are named for the foliage and surrounding areas around Western PA, so these guys are 100% local. They don't can a lot and most certainly don't distribute, so if you are looking to taste some Stick City goodness, you need to take a trip out to Mars (just north of Cranberry Township).
6. Four Points Brewing (Pittsburgh, PA)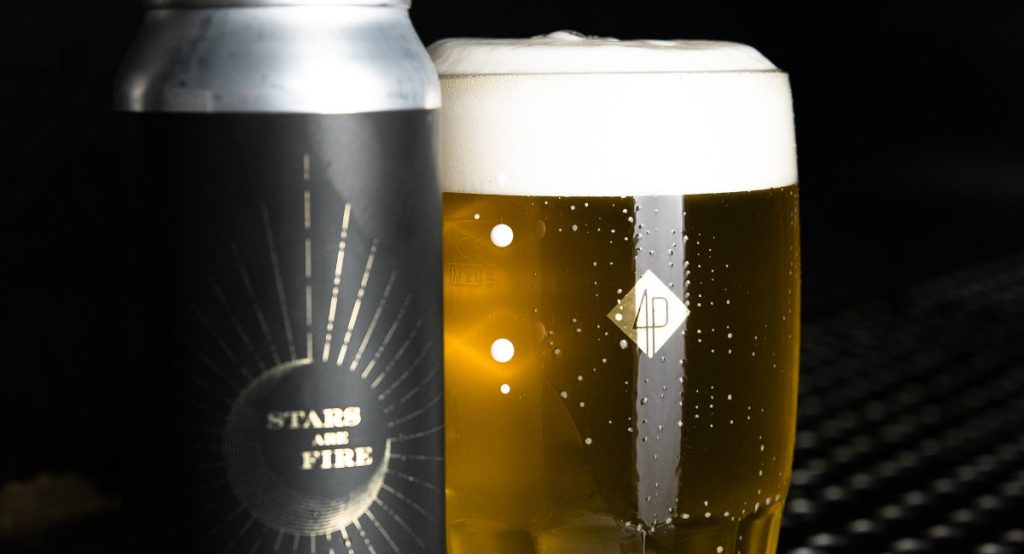 Four Points Brewing recently closed one of their two tap rooms, leaving just the small one on the Northside (behind the stadiums) as their only place. You can usually find their cans at most bottle shops too.
Their IPAs and stouts are fantastic, and I've never had a bad beer from these guys. They are the real deal.
5. Grist House Brewing (Millvale, PA)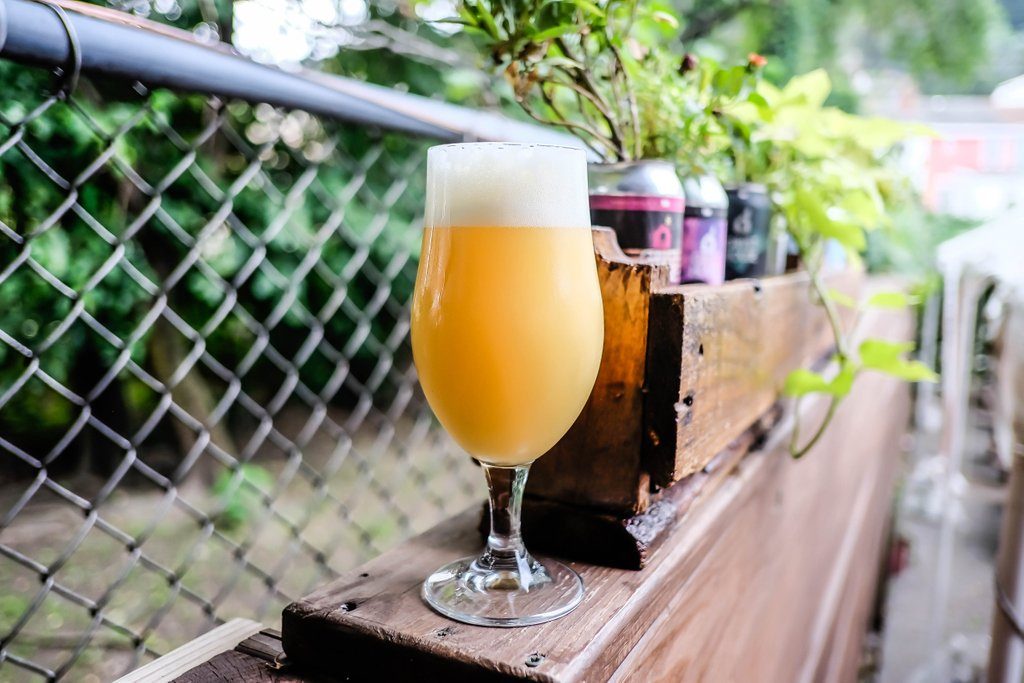 Grist House's penultimate brew, Hazedelic Juice Grenade IPA, will not leave you disappointed. While they primarily have focused on hazy IPAs, their sour game is pretty damn good as well. Their taproom is great as well, which was newly built only last year.
This is another brewery that doesn't have food, but a ton of food trucks are always around.
4. Hitchhiker (Sharpsburg, PA)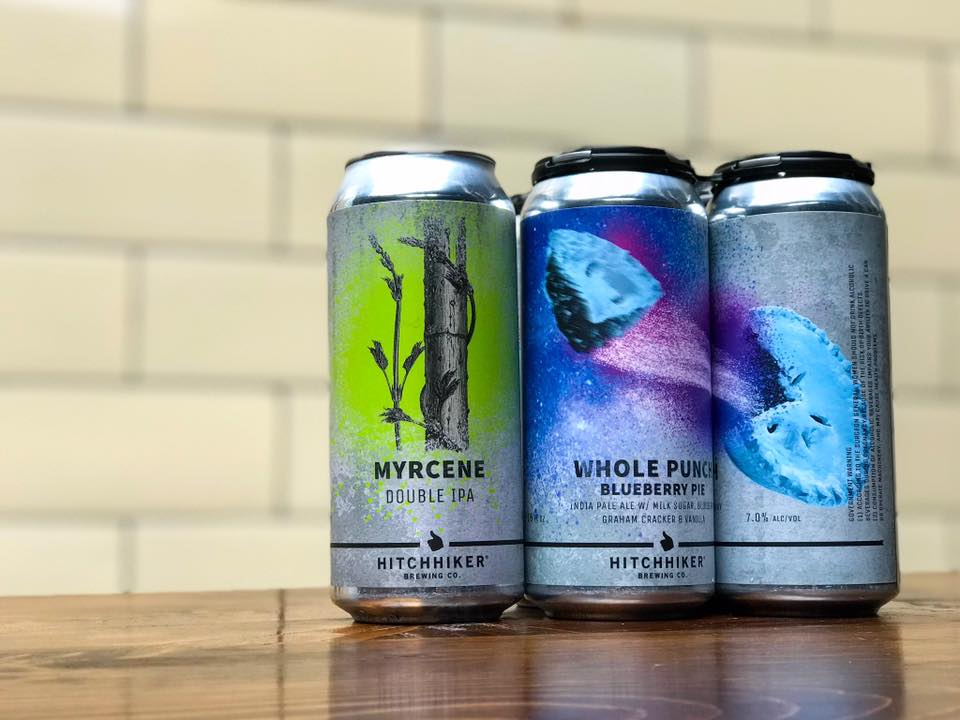 Situated in the same Sharpsville neighborhood as our #1 on this list, they are walking distance from each other if it's nice out. Hitchhiker has two locations, but their Sharpsburg location is where I've always gone. Unfortunately, their parking situation really sucks, but it is totally worth it to taste what they have to offer. Hitchhiker's bready, straw-colored IPAs really scratch the hazy itch when you get it.
You can usually find cans of their popular Bane of Existence, The Barbarian or Myrcene hazy IPAs in local Giant Eagles and other bottle shops in the area.
3. Cinderlands (Pittsburgh, PA)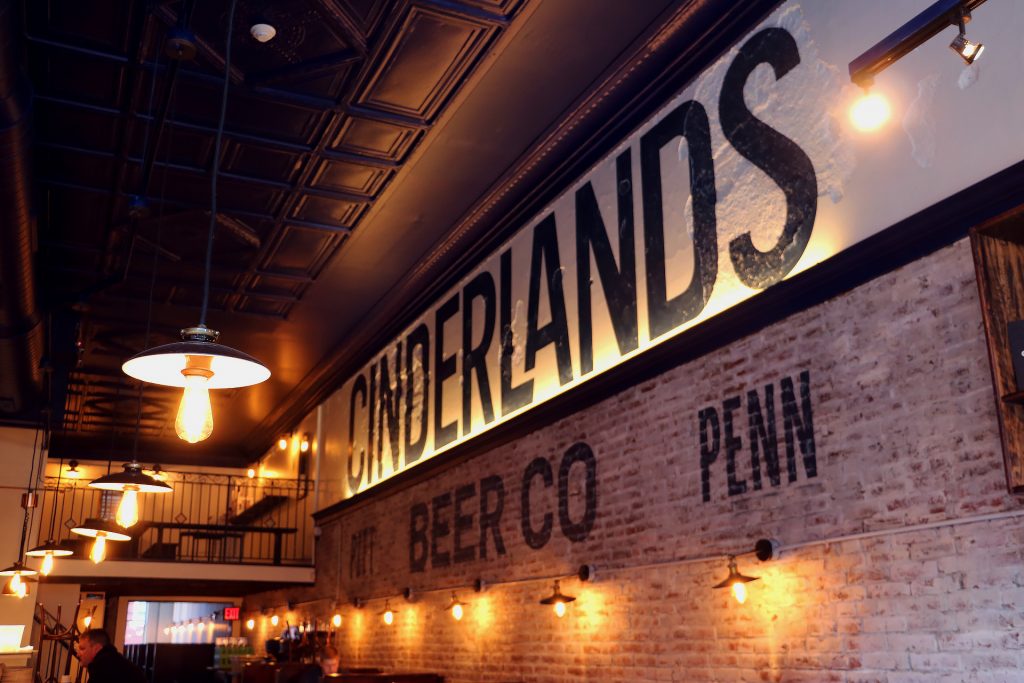 Located in the old Spaghetti Warehouse in the Strip District, Cinderlands Brewery is enormous, and their beer is fantastic. Their "Test Piece" series of hazy IPAs are great and distinguished by different hops that make for a thick yet surprisingly fresh beer. This series has become one of my favorites and to no one's surprise, their Citra variety is maybe the best of them all.
Cinderlands has really stepped up their beer style game as well. While they started out IPA-heavy, they've since released some awesome lagers, sours, and stouts. They even made a Black IPA version of their popular Squish IPA.
They also run a great restaurant as well. This is probably my goto brewery in the city if I have the family in tow, and we need lunch or dinner.
2. Brew Gentlemen (Braddock, PA)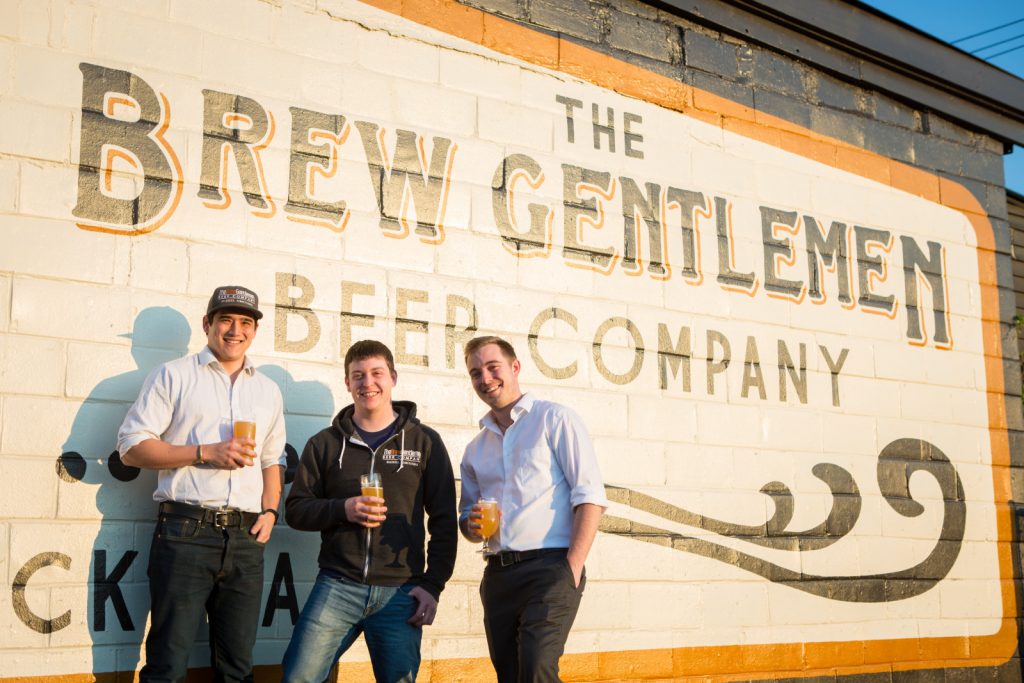 Brew Gentleman were one of the first craft breweries in the Pittsburgh area that started cranking out the hazy IPAs that we all know and love. They were a little behind the times when it came to canning their beer, but they stepped up shortly after COVID hit, and now you can get their (locally) famous General Braddock's NEIPA in 12 ounce cans.
Brew Gentleman has increased their can distribution since they first started as well. Most bottle shops in the area will have 3-4 of their IPAs and a few of their stouts (speaking of which… you need to try to the Mexican one).
1. Dancing Gnome (Sharpsburg, PA)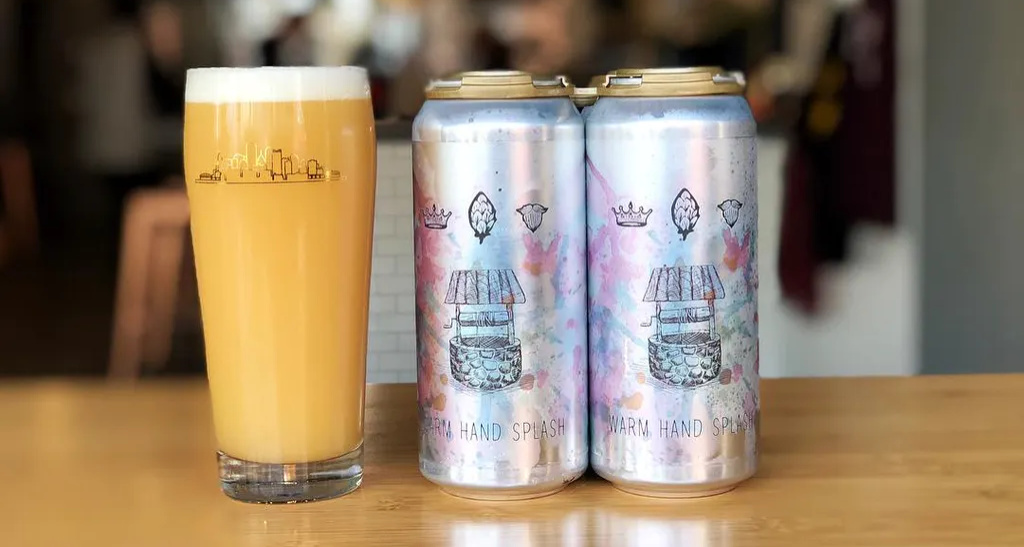 I don't know how they do it. Just mentioning the name Dancing Gnome to any diehard IPA drinker elicits an emotion best described as lust. Their Jam, Lustra and Double Lustra styles of hazy pale ales are the standards in Pittsburgh. You simply cannot say you've experienced the best Pittsburgh has to offer until you've come here.
In 2022 Dancing Gnome opened a brand-new taproom, but they still don't have food inside. They always have a great food truck parked right outside their front door, though. I will say, even though they just built this place, and it is much bigger than their old taproom, the space fills up quickly. On a Saturday – especially if it is nice outside – you'll have to park a block or two away.