In the year 822, hops first used in Northern France in connection with beer. In the Somme valley near Amiens France, Abbot Abalhard of the Benedictine Monastery of Corbie recorded that monks were using wild hops in their beer. One hundred years before that, hops had their first documented use in medicine at a Bavarian monastery.
Commercial hop cultivation began in Northern Germany during the late 1100s, supplying the local breweries with loads of early Hallertau and Spalter varieties. At the same time, flavoring and bittering beer with a herb mixture called "gruit" was quickly falling out of favor. The antiseptic qualities of hops preserved beer longer, which led to their quick and widespread use in beer making.
Today, the United States is the world's largest hop producing country. Germany comes in at a distant second when measured by metric tonnes.
Hops Thrive in Moderate Climates
They grow best in a temperature range between 40 and 70 F. The plants also tolerate a wide range of precipitation levels, easily handling as little as 12 inches and as much as 53 inches of rain per year. Hop plants require 120 days of uninterrupted frost-free days to hit maturity and love days with over 15 hours or more of sunlight. Rich soil is a must.
While anyone can grow hops just about anywhere with the right precautions, commercial production requires conditions to be optimal.
Land between the 35th and 55th parallels fits these descriptors to a "T". It is no coincidence that all countries that produce meaningful quantities of hops fit between these latitudes.
Here we look at all the hop producing countries by volume. Note: We had to mix some different years worth of statistics to get the most accurate picture as of when this was published (late 2020). This is because Southern Hemisphere countries have already harvested their 2020 crop and the North is just finishing up.
United States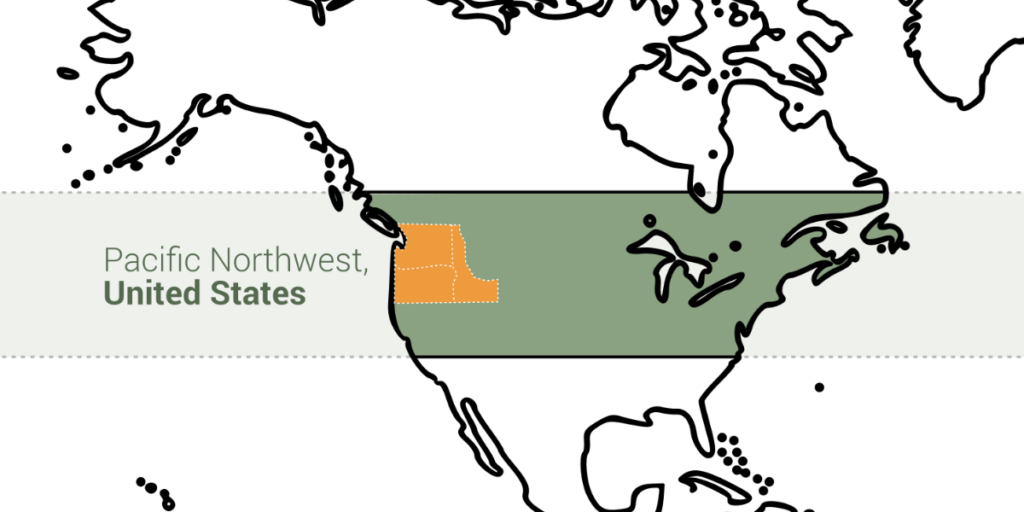 Hop Production Rank: #1
Prime Location: Pacific Northwest (Washington, Oregon and Idaho)
2019 Production: 113 million pounds (+4.3% over 2018)
Top Varieties: CTZ (15%), Citra (10%), Cascade (8%), Mosaic (7.6%), Simcoe (6.5%)
Washington state produces over 69% of all hops grown in the US, with the Yakima Valley accounting for the majority of it. Willamette Valley in Oregon and Treasure Valley in southwestern Idaho are the other two major hop-growing regions. Only 1% of hops grown in the US were grown outside the Pacific Northwest.
Germany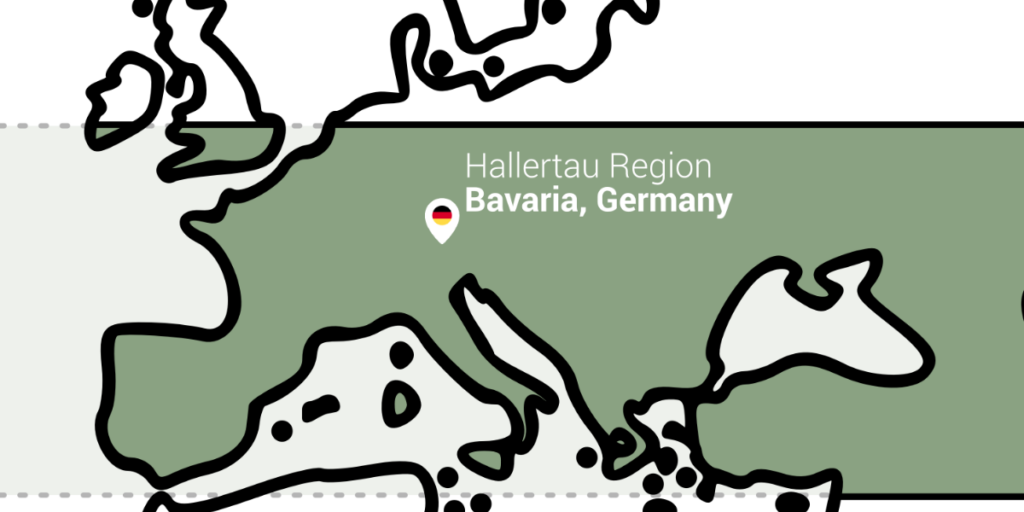 Hop Production Rank: #2
Prime Location: Hallertau, Baveria
2019 Production: 106 million pounds (+1.4% over 2018)
Top Varieties: Hallertauer Mittelfrueh, Tradition, Hersbrucker
The Hallertau hop region in Bavaria is only a fairly small portion of land in Germany, but it is the largest and perhaps most famous hop-growing district in the world. Situated about 43 miles north of Munich, this region is home to some of the first hop varieties ever known.
China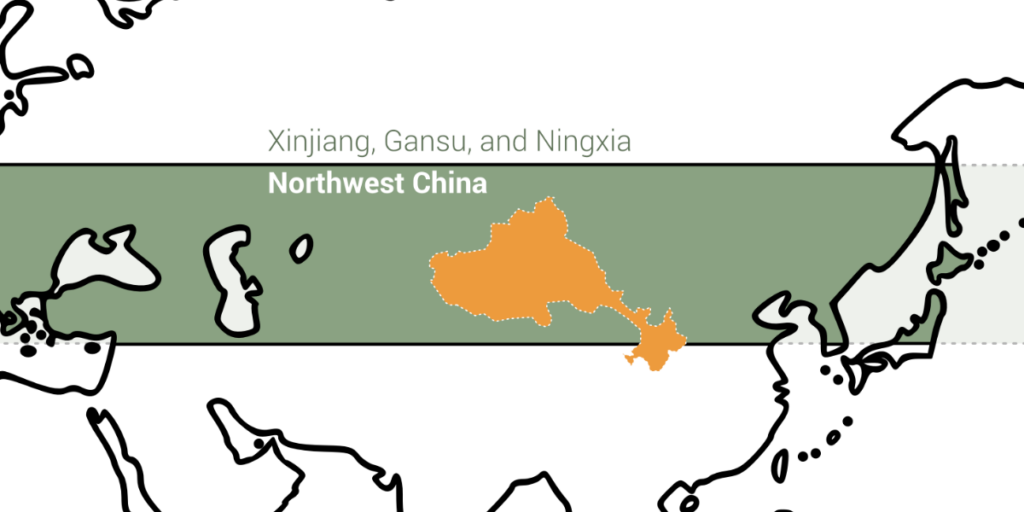 Hop Production Rank: #3
Prime Location: Xinjiang Region, Gansu Province, and Ningxia Region of Northwest
China
2019 Production: 15.5 million pounds (+0% over 2018)
Top Varieties: Qindaodahua, Sas
Substantial cultivation of hops in China began in 1921 with a German variety called Hadora. While production has been steady the last handful of years, China saw its sharpest rise in hop growth between 1981 and 1990.
Czech Republic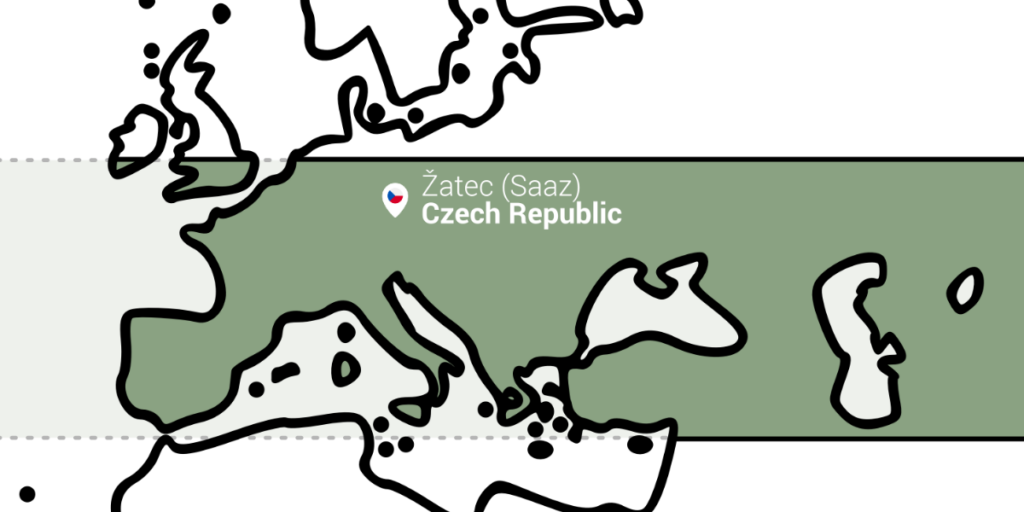 Hop Production Rank: #4
Prime Location: Žatec (Saaz)
2019 Production: 15.2 million pounds (-0.3% over 2018)
Top Varieties: Saaz, Sládek, Premient, Agnus
The Saaz region of the Czech Republic produces over 77% of all hop in the country according to 2017 data. The other two hop producing areas are Auscha and Tirschitz, both located in the northwest area of the country.
Slovenia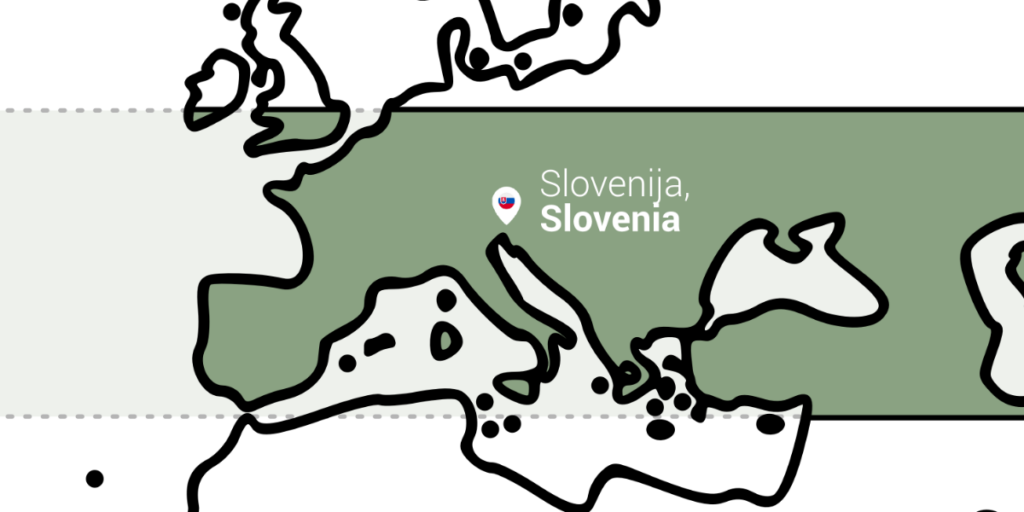 Hop Production Rank: #5
Prime Location: Slovenija
2019 Production: 5.7 million pounds (-4.3% over 2018)
Top Varieties: Bačka, Fuggle, and Styrian Golding
Attempts to grow hops in Slovenia date back to 1844. Saaz and Bavarian hops were brought to the region but did not grow well. Styrian Golding was then tried and it flourished. Today, Slovenia exports between 95% and 99% of its hop production every year.
United Kingdom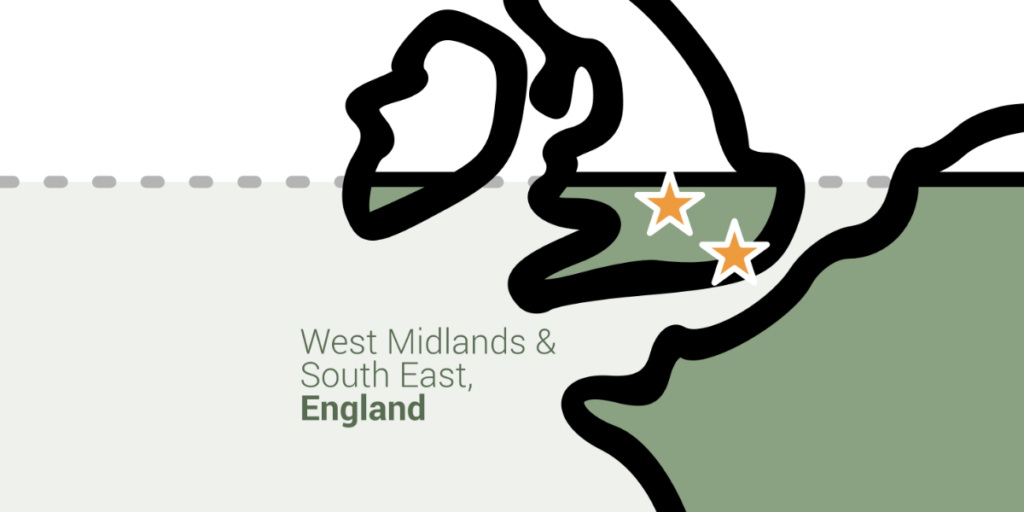 Hop Production Rank: #6
Prime Location: South East (Kent, Suffolk, Surrey and Sussex) and West Midlands
2019 Production: 3.7 million pounds (-0.8% over 2018)
Top Varieties: UK Cascade, Jester, East Kent Goldings, Admiral
In 1998 there were 13 commercially-grown British hop varieties, today there are 34. Wye College in Kent was widely viewed as being virtually synonymous with English hop research, breeding, and development. After the college ceased operations, all hop research transferred to other locations such as Wye Hops Ltd in Canterbury.
Australia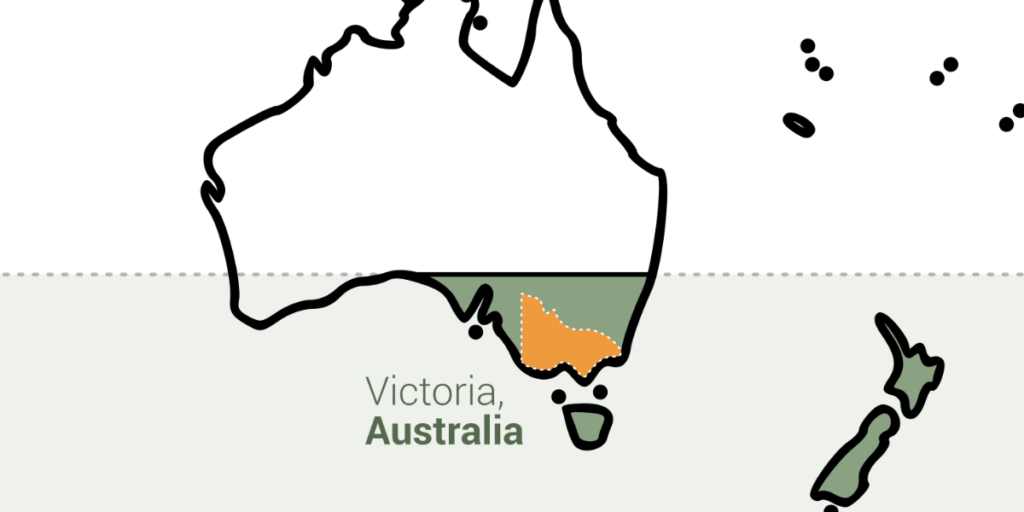 Hop Production Rank: #7
Prime Location: Eastern Australia (Victoria and Tasmania)
2020 Production: 3.4 million pounds (+5.5% over 2019)
Top Varieties: Galaxy (58%), Vic Secret (13%), Ella (7%), Enigma (5%), Topaz (5%)
Hops Australia (HPA) is in the midst of a $35 million expansion with the goal of increasing their total hops production to 2,400 metric tonnes by 2024. Worldwide demand for the Galaxy and Topaz varieties are so high that they simply can't plant them fast enough.
Poland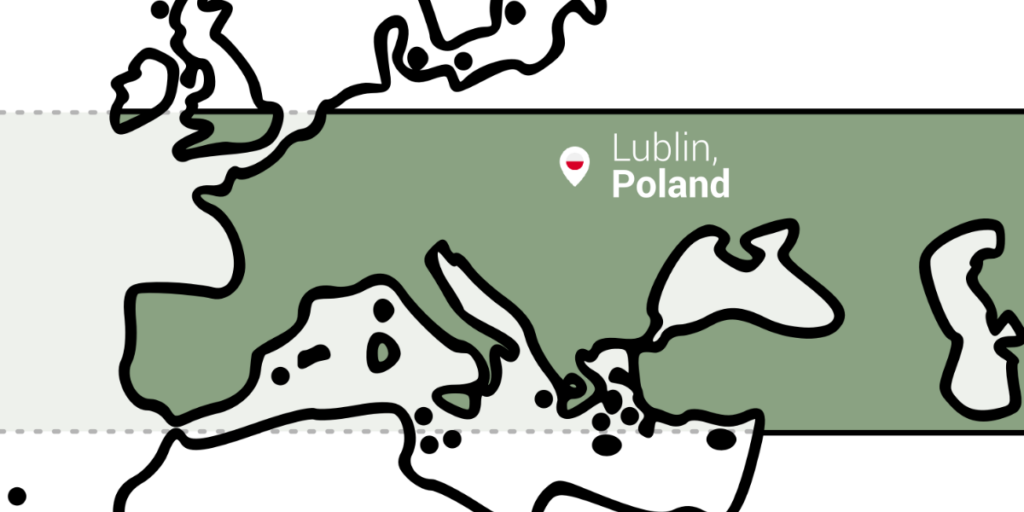 Hop Production Rank: #8
Prime Location: Lublin
2019 Production: 6.4 million pounds
Top Varieties: Lubelski (Lublin), Marynka
In the 9th century, Polish hops were cultivated in Western Poland in Silesia. Today, Silesia is only a minor hop-growing area with most of the Polish productionmoving to the southeastern part of Poland, near the city of Lublin.
New Zealand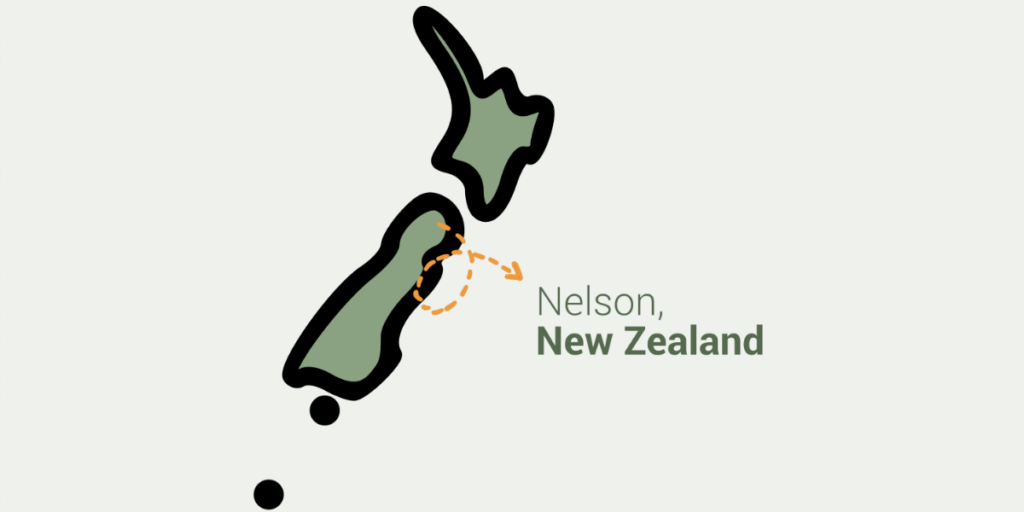 Hop Production Rank: #9
Prime Location: Nelson
2020 Production: 2.7 million pounds (+18% over 2019)
Top Varieties: Nelson Sauvin, Motueka, Wai-iti
Despite hops not being a native plant to New Zealand, this country has shot up the ranks of production over the last few years. This meteoric rise is a result of an $8.5 million investment to build New Zealand's hop breeding, producing, and marketing industry in 2018. With that investment, NZ predicted that it's nationwide hop revenues would triple by 2027.
Spain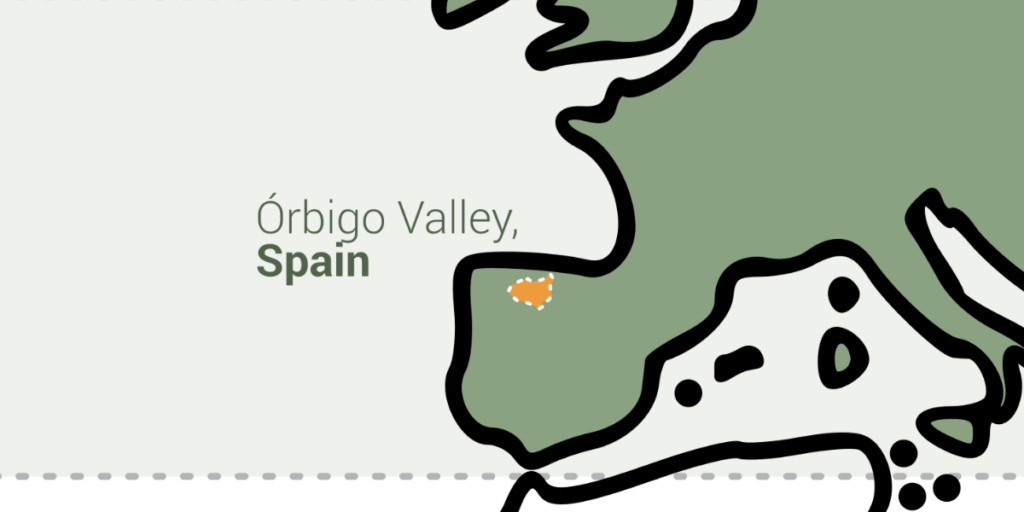 Hop Production Rank: #10
Prime Location: Villanueva del Carrizo in the Órbigo Valley
2019 Production: 1.8 million pounds (+1.2% over 2018)
Top Varieties: Columbus, Chinook, Magnum, Summit, Fuggle, Nugget
The Spanish town of Villanueva del Carrizo in the Órbigo Valley grows 99 percent of Spain's hops. Local growers working in the local hop co-operative grow, pick, and sell around 10 tons of hops, which adds up to 1% of the worldwide market.
Almost Made It
#11 – France produced 1.8 million pounds of hops in 2019.
#12 – South Africa produced 1.6 million pounds of hops in 2019.
#13 – Canada produced 1.4 million pounds of hops in 2019.
#14 – Austria produced 1.1 million pounds of hops in 2019.
#15 – Ukraine produced 1.0 million pounds of hops in 2019.
Sources Used: