The Story Behind Craft Non-Alcoholic Brews
Don't confuse these with your grandpa's O'doul's.
While these brews might be (very) light on alcohol, the new breed of NA beers pack a ton of flavor and nuance. In fact, this is the first thing that struck me after taking a sip of Athletic Brewing Co's All Out Extra Dark Stout.
This beer was very dark as the name suggests and didn't have a watered down body that you'd expect out of a low or non-alcoholic beer. As for tasting notes, it was heavy on coffee and roastiness, which helped mask the fact that it was missing that alcohol warmth you'd expect from a full-bodied, full-alcohol stout.
My first impressions of this beer piqued my interest, so I decided to dig into what was behind the recent surge of NA craft breweries that seemingly popped out of nowhere.
What are Low or Non-Alcoholic Beers?
Brewing low alcohol or nonalcoholic beer actually just takes one extra step at the end and a mindfulness when creating the recipe.
First, the beer's recipe needs to have a larger amount of unfermentable sugars (dextrins) in it. Brewers can do this by holding the grains at the high end of the mashing temperature range (158 °F) for a longer period. This temperature causes the starch conversions to stay within the dextrin range, producing a more full-bodied beer with less alcohol.
After mashing, yeast is added just like when brewing a typical beer, and is allowed to ferment. Since fermentation was allowed to complete, the result will be more of a sessionable beer of whatever style you are making, usually with around 3-5% ABV.
The final step is to evaporate the alcohol out by heating the beer up to the boiling point of ethyl alcohol (173.3 °F). The beer needs to stay at this temperature for anywhere between 15-30 minutes to remove as much alcohol as possible.
If you are a homebrewer and attempting to do it yourself: try using your oven to hold your beer at this temperature. It will be much more consistent and efficient at steadying the temperature than any open flame.
| Type | ABV |
| --- | --- |
| No Alcohol / Alcohol Free | ≤ 0.05% |
| Dealcoholized | 0.05% to ≤ 0.5% |
| Low Alcohol | ≤ 1.2% |
The Beginnings
Non-alcoholic beers were popularized in the United States around the time of Prohibition. In 1919, Congress approved the Volstead Act, which limited the alcohol content of all beverages to 0.5%. Many breweries decided to brew these "tonics" as they became known as in order to stay in business.

The most infamous recent NA beer is Anheuser-Busch's O'Doul's. It was created nearly 30 years ago and is still around (and thriving) today. In 1990, O'Doul's was marketed nationwide with the slogan "The Taste Will Win You O'ver", and remarkably remains the top-selling NA brew in America.
The Craft Beer Boom
Thirty years after O'Doul's was created, the beer industry looks nothing like it did back then. The craft beer boom has given rise to a slew of craft breweries that are stretching the limits of what we call beer today.
People's changing beer tastes and increased emphasis on living healthy seems to have the NA beer market poised to explode. "Nearly 40 percent of global consumers reported a desire to decrease alcohol consumption for health reasons" explains a Vox article.
However, the non-alcoholic beer market in the U.S. still remains relatively underdeveloped. There are some major brands like BrewDog, Sam Adams and Heineken that have dipped their toes into the NA beer market recently, but an avid beer drinker would be forgiven if they had no idea.
As of 2016, less than 2% of the total US beer market was from non-alcoholic beers. While that accounted for nearly $27 million dollars in sales, it was a tiny fraction of what the US drinks annually. By 2019, retail sales of NA beer grew 23% to $151 million.
The future of NA beer consumption appears to be enormous. GlobalMarketInsights predicts that the global NA beer market will surpass $29 billion by 2026, and AB InBev expects 20% of all their beer consumption will be non-alcoholic by 2025. North America non-alcoholic beer market is predicted to surpass $6.4 billion by 2026.
Much of the future of NA beer looks like relies on small craft breweries pushing the envelope. Craft breweries are what originally brought us New England IPAs, Sours and many other styles of beer that the major players only picked up after they were popular.
Popular Non-Alcoholic Craft Beer Players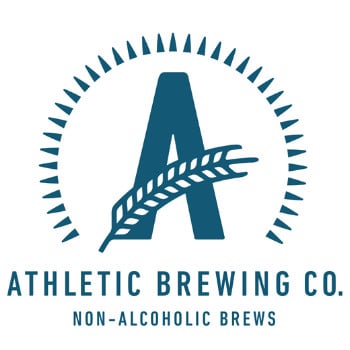 Starting in 2017, the Athletic Brewing Company now has a full rotation of NA beers, ranging from lights to stouts and porters to West Coast and Hazy IPAs, all coming in at 0.5% ABV.
Athletic Brewing also offers NA seltzers under the DayPack brand.
Sign up for their newsletter and get 10% off your first order.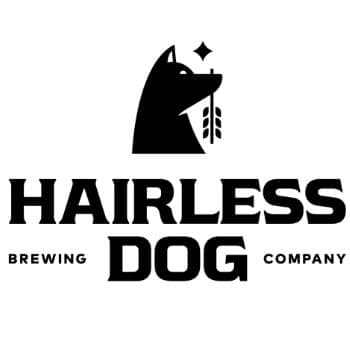 Hairless Dog Brewing offers an IPA, a Black Ale, a Coffee Stout and a Citra Lager. All of their beers have zero alcohol in them, so 0.0%.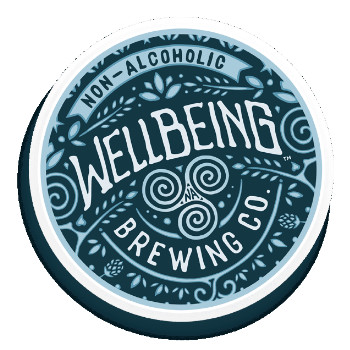 Boasting two golden wheats, a dark amber, an IPA, and a CBD-infused seltzer, Wellbeing is 100% dedicated to producing non-alcoholic beers.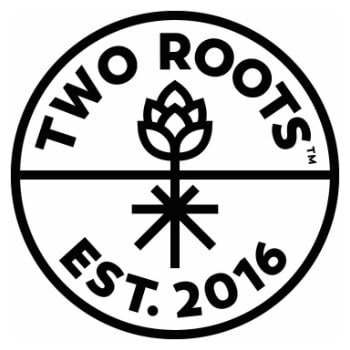 Two Roots Brewing offers a west coast and hazy IPA as well as a Helles lager. These guys are a bit hard to find locally, but offer a great shipping option on their website.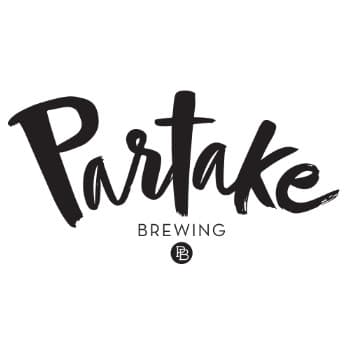 Partake's founder gave up beer after being diagnosed with Crohn's disease. What followed was the creation on a non-alcoholic brewing company that offers something for everyone. Partake has golden, pale and red ales, a stout, and an IPA. They also offer a sampler pack with all 5 of their styles included to make it easy to give them a try.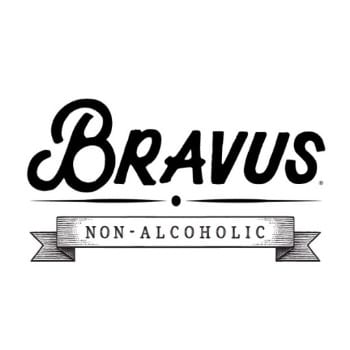 In addition to the standard Golden Ale, IPA and Stout, Bravus has taken their NA beers to the next level with unique offerings. They also have a Peanut Butter Stout and a Gose for those that want massive flavor with no alcohol. They only distribute locally around southern California, but do ship nationwide.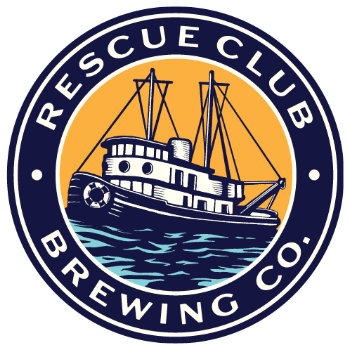 With deep roots in New England's craft brewing culture, Rescue Club Brewing uses a proprietary technique to deliver non-alcoholic beers of the highest quality and flavor. They only have one style right now, but it's a good one. This NA beer brings you the IPA flavor profile you love, without the buzz. Citra and Motueka hops give this IPA aromas of citrus, pine, and just a touch of tropical fruit.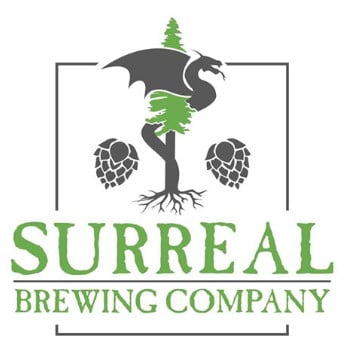 Surreal Brewing was started by a husband and wife team in 2018. Their lineup of beers is quite unique in the NA beer market and include a Kolsch, a couple Porters, and multiple styles of IPA including a Milkshake, Red, Hazy and West Coast.
Alternatives to Non-Alcoholic Beers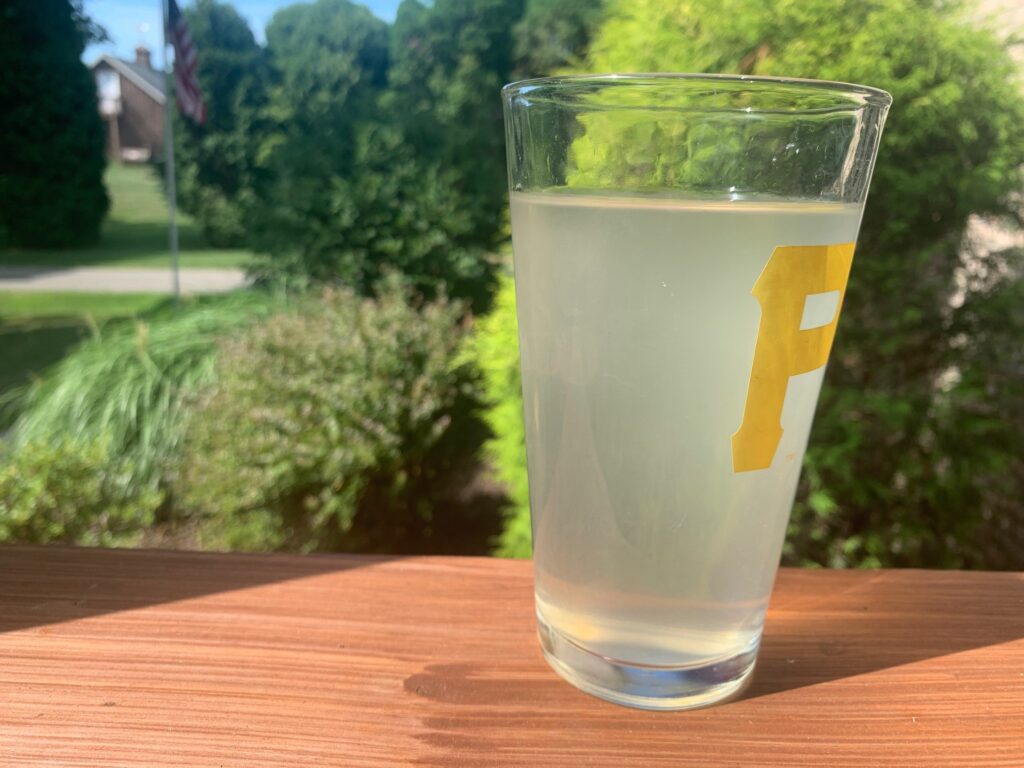 There are a few alternatives to a non-alcoholic beer as well. Hop water is a popular drink that has been popularized by brands Lagunitas, H2OPS and HOPWTR. It is simply slightly hopped carbonated water.
Hop Teas are a fairly new alternative as well. Hop tea is exactly what is sound like: You steep hops in hot water and then drink the result. Hoplark is one of the more popular brands, but it is something that a home brewer can easily make at home.
Hop teas and Hop water are completely alcohol free.
Session beers are a perfect alternative for those that want at least a small amount of alcohol in their drink. Session beers are usually 3-5% ABV versions of higher ABV styles, primarily IPAs.